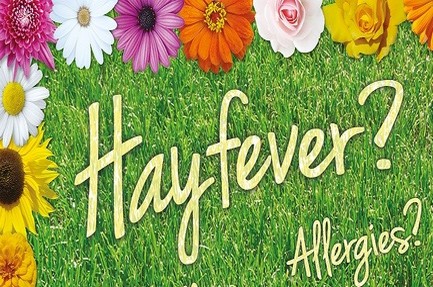 QUERCETIN
This highly researched Antioxidant- Flavonoid is abundant in many foods especially, Fruits & Vegetables such as Onions, Apples, Broccoli & Kale. It is also plentiful in Red Wine, Tea and even Ginkgo. ¹
Quercetin acts as a synergistic co-factor for other Flavonoids such as Hesperidin & Rutin.
As a powerful Antioxidant, Quercetin has been shown to modulate / regulate the Inflammatory- Immune Response.²̛ ⁶ e.g. Inhibiting COX-2 enzymes ³ and improving Th1/Th2 Balance.⁶
Studies have demonstrated Quercetins ability to inhibit pro-inflammatory Histamine & IgE release from Immune Cells. ⁴̛ ⁶
Quercetin is therefor often recommended to support healthy Respiratory, Cardiovascular, Blood Sugar and Musculoskeletal Functions. ⁵⁻⁶
Please consult a Practitioner if you are Hypothyroid or taking Statins, Antibiotics, Chemotherapy or Anti-coagulant Medication.
NETTLE LEAF
• Scientific evidence suggests that FREEZE- DRIED Nettle Leaf may help support a healthy inflammatory response to Environmental Allergens, especially in the Respiratory Tissue. ¹⁻²
• FREEZE- DRIED Nettle Leaf is rich in anti- inflammatory Flavonoids and naturally occurring Histamine, which is thought to exert a paradoxical inhibitory effect on Respiratory Tissue irritation.
BROMELAIN
• Bromelain enhances Quercetins' bioavailability and is thus essential for its absorption.
• Proteolytic Enzymes found in Bromelain aid in the digestion of Proteins, thus reducing the formation of Allergens, clearing up Tissue Debris (Fibrin,) as well as breaking down Mucus associated with Congestion
TURMERIC ROOT
• Traditional use of Turmeric to maintain a healthy Respiratory response to Allergens, is supported by research suggesting a powerful inhibition of certain pro-inflammatory chemicals associated with Allergies.
ELDERFLOWER
• Contains anti-inflammatory Flavonoids with possible beneficial effects on Bronchial secretions, thus supporting the Respiratory Tract against Allergens.
Source of Quercetin = Sophora japonica L AKA
Japanese Pagoda Tree
REFERENCES FOR QUERCETIN
Kim, J. K., & Park, S. U. (2018). Quercetin and its role in biological functions: an updated review. EXCLI journal, 17, 856–863. https://doi.org/10.17179/excli2018-1538.
Chirumbolo S. (2010). The role of quercetin, flavonols and flavones in modulating inflammatory cell function. Inflamm Allergy Drug Targets. 9(4):263-85.
O'Leary KA, et al. (2004). Effect of flavonoids and vitamin E on cyclooxygenase-2 (COX-2) transcription. Mutat. Res. 551 (1–2): 245–54)
Chirumbolo S, et al. (2010). Bimodal action of the flavonoid quercetin on basophil function: an investigation of the putative biochemical targets. Clin Mol Allergy. 8:13-24.
Park HJ, et al. (2009). Quercetin regulates Th1/Th2 balance in a murine model of asthma. Int Immunopharmacol. 9(3):261-7.
Mlcek, J., Jurikova, T., Skrovankova, S., & Sochor, J. (2016). Quercetin and Its Anti-Allergic Immune Response. Molecules (Basel, Switzerland), 21(5), 623. https://doi.org/10.3390/molecules 21050623
REFERENCES FOR NETTLE
Mittman P. (1990). Randomized, double-blind study of freeze-dried Urtica dioica in the treatment of allergic rhinitis. Planta
medica, 56(1), 44–47. https://doi.org/10.1055/s-
2006-960881
Roschek, B., Jr, Fink, R. C., McMichael, M., & Alberte, R. S. (2009). Nettle extract (Urtica dioica) affects key receptors and enzymes associated with allergic rhinitis. Phytotherapy research : PTR, 23(7), 920–926. https://doi.org/10.1002/ptr.2763
`