Our Therapist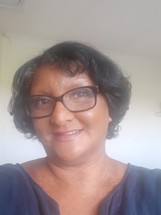 Jenny Amir
Dip CHyp, HPD, NLP MPrac, CNHC, MNCH
Hi, I'm Jenny, and as an experienced Cognitive Hypnotherapist, NLP Master Practitioner & Coach, I provide a gentle yet highly effective approach to help you
regain control over yourself and your life.
My solution-focused and empowering sessions help you get to the root of underlying issues so that you can let them go, enabling you to feel better about yourself, and more optimistic about the future.
How can I help you?
The main reasons my clients come to see me are:
Anxiety, Stress and Panic Attacks
Confidence, Self-Belief and Self-Worth issues
Alcohol Abuse and Binge-Drinking
Weight Loss, including Binge-Eating
Anger
Childhood issues
Stress-related health concerns
I can also teach you tools and techniques that enable you to connect to calm, confidence and positive feelings whenever you might need, allowing you to feel in
control wherever you are.
I use a highly effective combination of evidence-based and solution-focused therapies to bring about successful personal changes in the way you most want and
need, including:
Cognitive Hypnotherapy
Neuro-Linguistic Programming (NLP)
Positive Psychology
Cognitive Behavioural Therapy (CBT)
EFT (Emotional Freedom Technique)
Gentle hypnosis
Something I often observe in my clients, is that achieving positive change in one area of life very often produces a beneficial knock-on effect in other areas of life, eg, relationships, career, health and general happiness.
So if you're ready to take steps to feel happier, more calm, confident or in control, do get in touch because I'd love to help you.
For further information or to make an appointment, you can contact me on 07979 371701