Our Therapist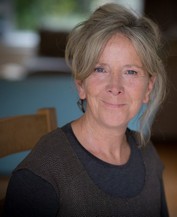 Joanne O'Flanagan
M.L.C Hom ARH
Marlow Complementary Health Care
We aim to provide a wide range of complementary health care services carried out in a relaxing and professional environment where you can feel that you are treated as an individual and in a holistic manner. The clinic has been beautifully decorated and furnished to provide an ultimate experience for you, our clients. Whilst waiting for your practitioner you are free to either relax in our pleasant waiting room or browse downstairs in Healthy Stuff, Marlow's premier health food and supplement supplier.
The Practitioners
All of the practitioners working at Marlow Complementary Health Care are qualified to the highest standards and fully insured. They are also working under the code of ethics for their particular disciplinary body. This ensures that you receive the best possible treatment in wonderful relaxing surroundings situated in the centre of Marlow. We are committed to an environment of continuous improvement so if there is anything you feel would enhance your experience please be sure to let us know. Our practitioners are committed to continuing professional development and are constantly updating and adding to their skills so keep an eye open for new treatments as they become available.
Homeopathy is a subtle, gentle medicine, working with the individual's physical and emotional wellbeing.
As well as practicing in Marlow, I have been a practitioner at Nelsons Homeopathic Pharmacy for many years as well as teaching at Homeopathic colleges
How can I help you?
The main reasons my clients come to see me are:
Anxiety, depression, stress and digestive issues
Urinary tract infections as well as trauma
Use of Cranio sacral therapy encourages deep relaxation and trauma release
To book an appointment give us a call on 0162 847 3684