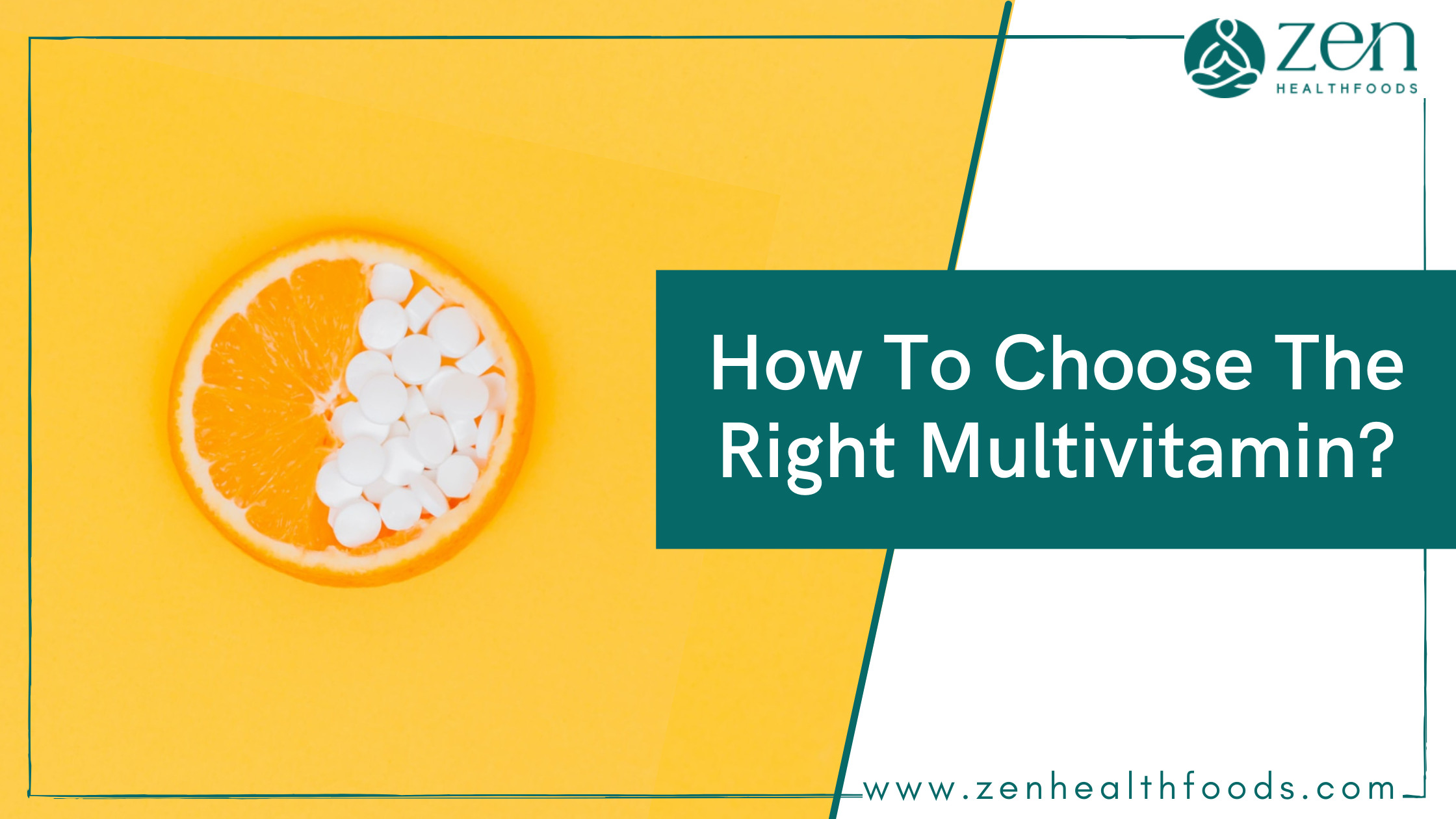 The handy once-a-day dosage of multivitamin is simple and very much important as the supplement combines all required nourishment one's body requires. Even as kids many of them would have taken the chewable multivitamins and out of them some would have continued the same even in their adulthood.
But how to choose the right multivitamin for you and why is it so difficult choosing the right one? Henceforth here is the detailed role of the supplements that helps you choose the best multivitamin for you.
What are Multivitamins?
Multivitamins are a vital supplement for kids. They happen to be chewy and contain various vitamins & minerals. In fact, they consist of 13 vitamins and 15 minerals that are essential to live a healthy life. Multivitamins are supplements that are vegan vitamins which help you maintain a healthy living.
Essential Micro Nutrients
Human body needs certain micronutrients to keep the system continuing to work efficiently. Besides the well known nutrients like calcium, iron, magnesium, and Vitamin C a good multivitamin includes;Thiamin, niacin
1. B6, B12
2. Selenium, Zinc, Magnesium
3. Vitamin D2 or D3
4. Vitamins A, E, K
How to Choose a Multivitamin?
Nutritional content varies amongst the individual products and brands. And it is up to you which multivitamin to take. If you don't know which supplements to go for, here are the factors depending on which you should select your supplements. Age- One may need more or less nutrients which depends on the age.
1. Diet- Considering the nutritional values of what you eat and depending on the intake of vitamins is more or less.
2. Immune status- choosing multivitamin with Zinc would be preferable if you want to better your immune system.
3. Health Goals- whether you want to improve your sleep pattern or want more energy you can opt gor vitamin B6 supplements.
And if you have specific health concerns it is much recommended to seek medical advice first and go for the supplements as prescribed.
Situations where Multivitamin Can Help
In these following three situations it is particularly recommended to take supplements.
1.) During Pregnancy Multivitamin with Folic Acid
If you are planning for pregnancy it is recommended to take supplements having folic acid for two to three months. That too before you conceive and until you're 12 weeks pregnant. So, better look for the multivitamin including important material like RDA. this would definitely help you get required results.
Related article: Best Prenatal Vitamins and Nutrients are Necessary During Pregnancy
2.) Vitamin D
Usually you can get vitamin D from the sunlight, but during the time of autumn and winter you would need the sunlight on your skin. Even taking a balanced diet can help but only that cannot be much effective. So taking a daily dosage of multivitamin having 10 grams of vitamin D helps you deal with the deficiency of lack of sunlight.
Children aged six months upto 5 years shall take the daily supplement of vitamin A, C, and D. The multivitamins for them are essential for their growth and development especially for the picky eaters. One of the most important is however, Vitamin A (for healthy growth and development of their bone repair and healthy tissue).
Calcium for building the skeletal system is also the key supplement, along with vitamin B12 and D for brain development.
What Multivitamins are right?
How to choose a multivitamin for women? or men? Answer to it is that multivitamins are adapted to specific needs that are made specifically for men, women, elderly according to their body type, body function, and development.
Women's supplements should definitely include calcium because they tend to lose their bone densities in their early 20s. Additionally they can also take the vitamin B multivitamins if facing brittle skin, hair, nails. Other multivitamins including iron, folic acid, iodine, vitamin D, DHA are much more recommended. These are termed to be much beneficial for the women in their further development.
To support brain health and even maintain strong bones a lot of vitamin D is required for men producing testosterone. Most multivitamins for men would include easily digested vitamin B which supports RBC health. Vitamin K for proper blood clotting.
3.) Senior Vitamins
Senior adults would be benefitted from a higher intake of vitamin D, which supports their skeletal health that helps reduce injuries from fall. Even the boost of vitamin B12 is recommended. Potassium however is a very important nutrient to aid lowering bp followed by reducing chronic diseases.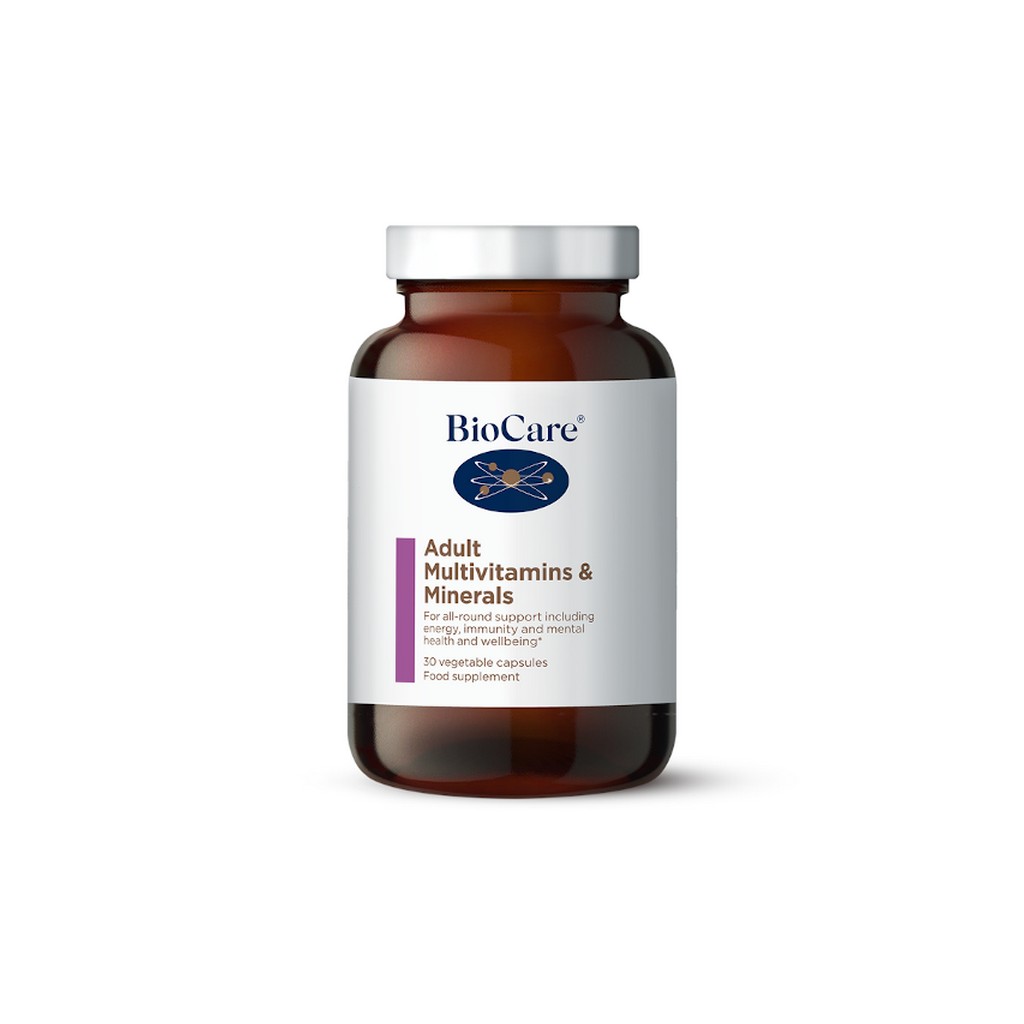 BioCare Adult Multivitamins & Minerals
BioCare Vitasorb Multivitamins (Liquid Multivitamin) 30ml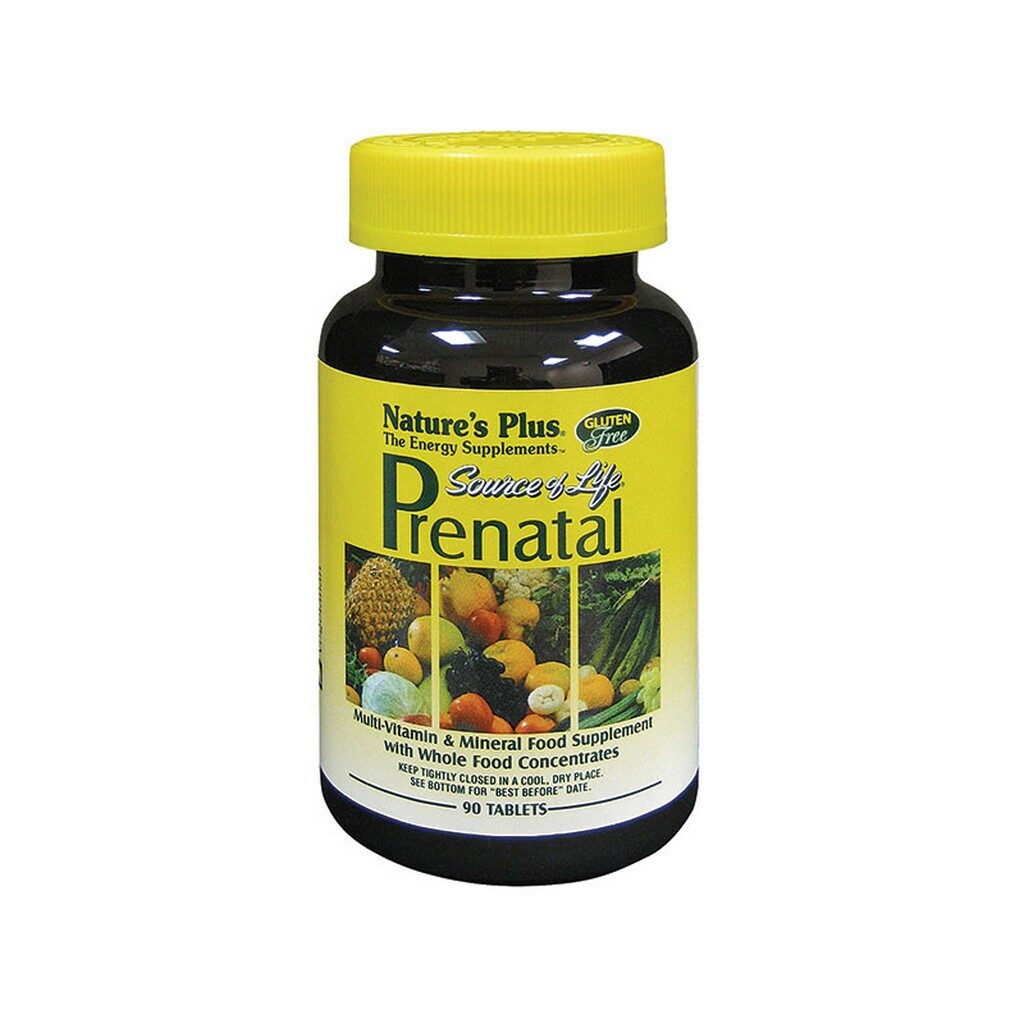 Nature's Plus Source Of Life Prenatal 90 Tablets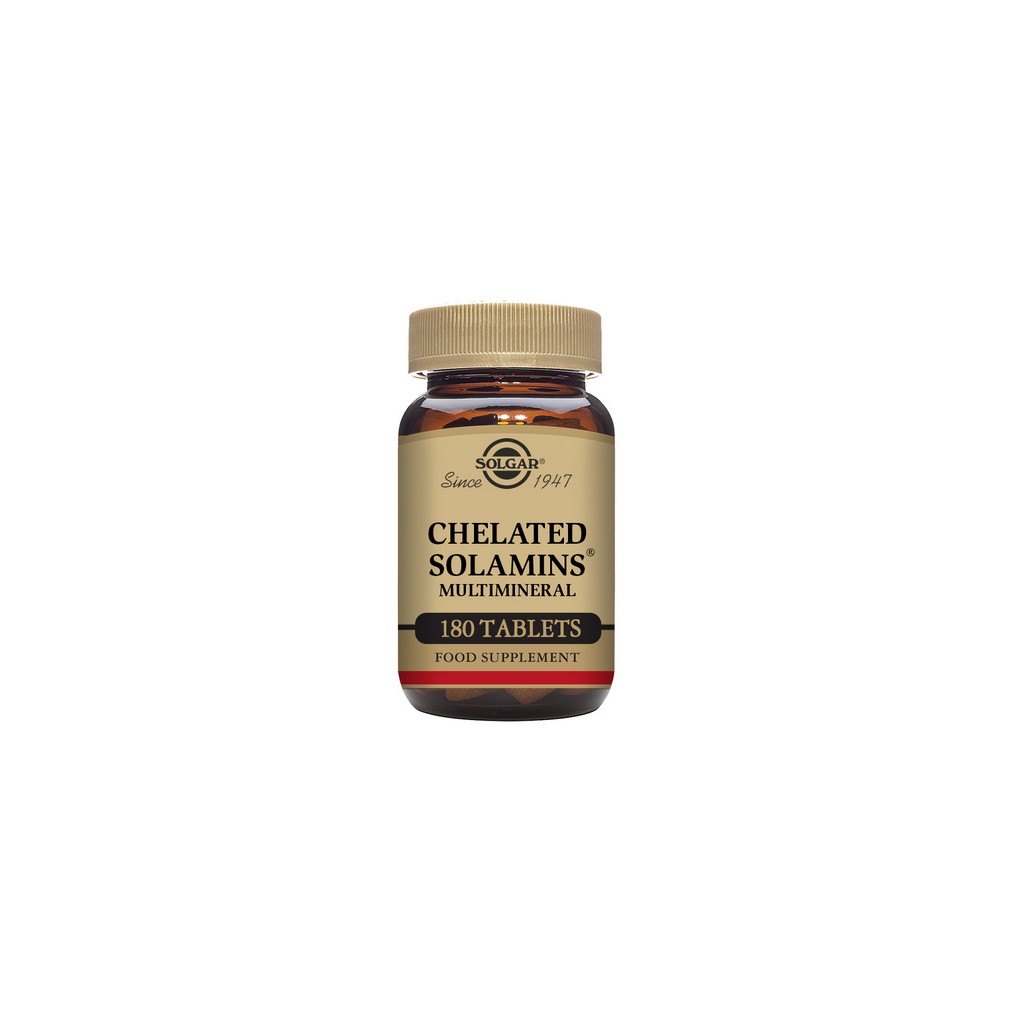 Solgar Chelated Solamins Multimineral / Available in (180 Tablets / 90 Tablets)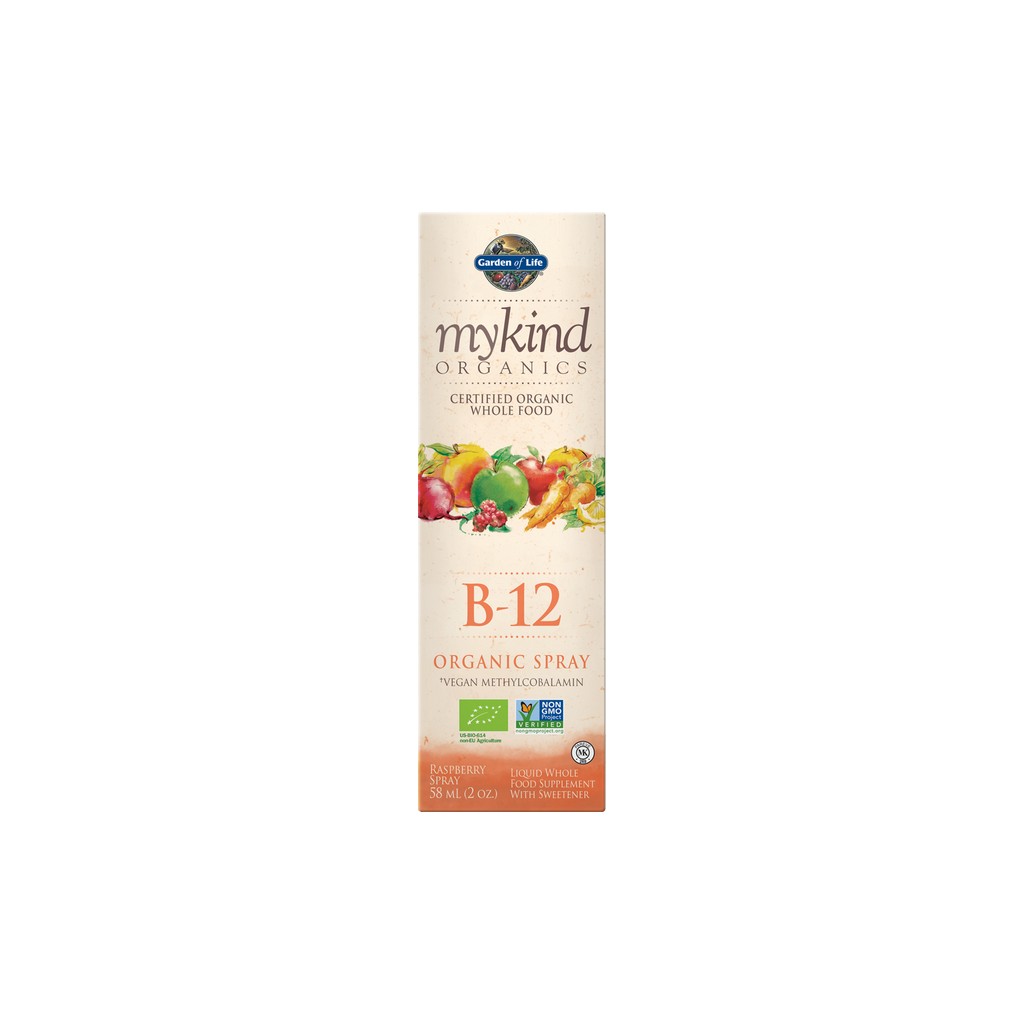 Garden Of Life MyKind Organics Organic B12 Spray (Raspberry) 58 Ml
Conclusion:
With many available vitamins in the market this process of choosing the right multivitamins for you can be overwhelming. Just to keep in mind the age, diet, your lifestyle and health goals. And accordingly choose the right one for you. But keep in mind that these supplements should not be replaced with a healthy diet.
`