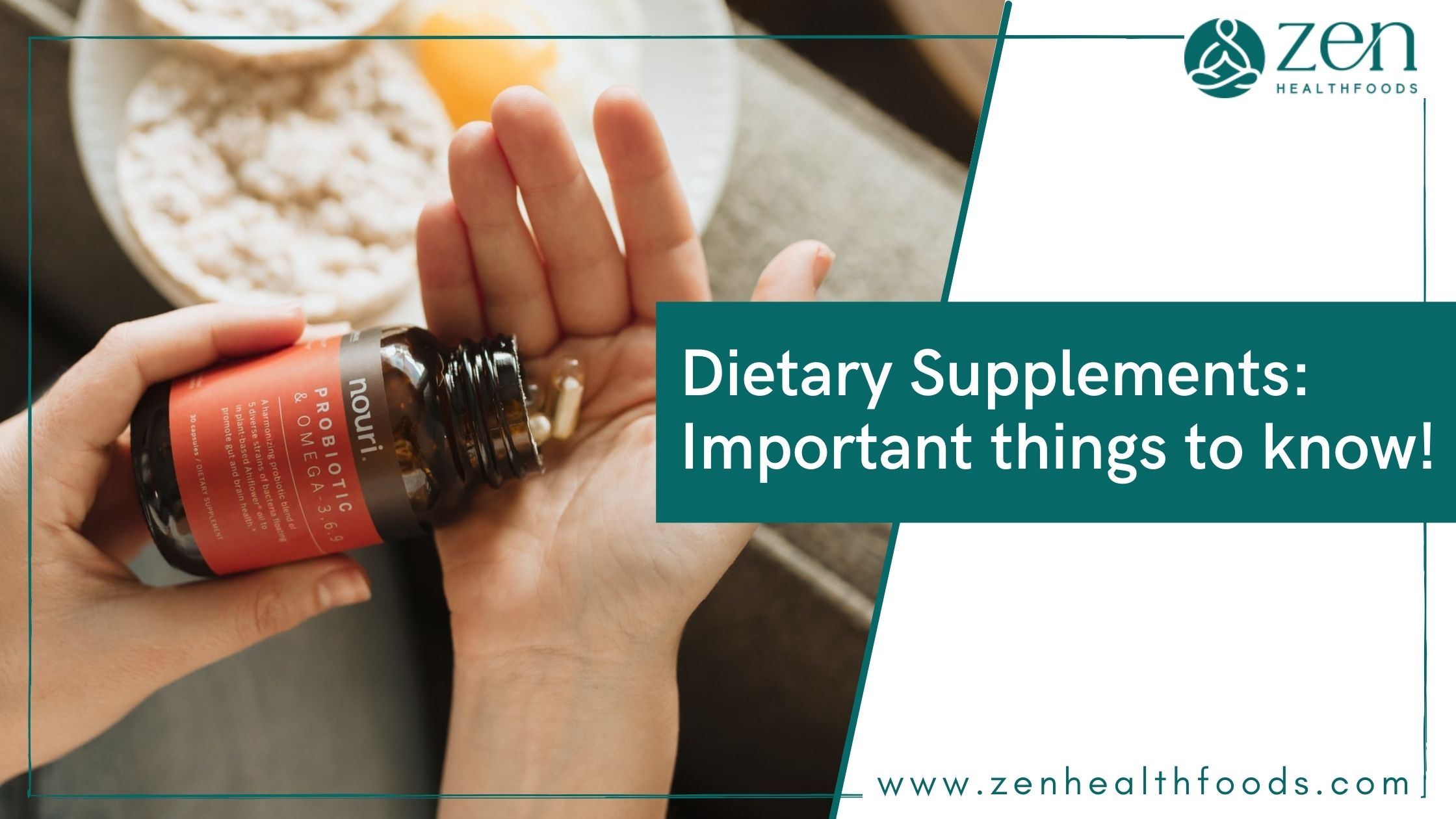 To combat vitamin deficiency or lower the risk of diseases or to feel proactive about your health we take health supplements. These are specially designed to improve our health. Health supplements are more common than you might imagine.
From Zinc to Vitamins people have been taking dietary supplements for decades and stock up on supposedly magical pills to improve overall well-being and it never stopped. Especially when dietary supplements are recommended by almost everyone, friends, families, neighbors, and social media influencers. But it is very necessary for one to find which is best for you. Most supplements are beneficial however, some have proven to be harmful too.
5 Things to Know About Dietary Supplements
Supplements come in many forms: Whether in pill form or powder form the goal remains the same to get you enough nutrients to enhance your health. These supplements at least have one dietary ingredient like vitamin, mineral, herb, amino acids, or enzymes. And some of the popular ones come in multivitamins. Some common dietary supplements have

Calcium
Garlic
Fish Oil
Vitamin D
Green Tea

Not all supplements are effective: Just because it is a health supplement doesn't mean it is going to have the desire effect. There are many that do not benefit your health. Common supplements that may benefit health include

To help keep nerve and blood cells healthy Vitamin B12 supplements are recommended.
To reduce birth defects Folic acid supplements are taken by pregnant women
To strengthen your bones Calcium and Vitamin D are recommended
To prevent cell damage Vitamin C and E are taken
To support heart health Fish oil is recommended.
To slow down one's vision loss from age-related macular degeneration Vitamin A supplements are to be given. However, despite the tremendous amount of research and studies on supplements, scientific evidence isn't completely clear. As many studies show that multivitamins won't make a person live longer but lower the chances of diseases.

Supplements are always not safe: Multivitamins aren't likely to pose health risks but it is always right to take proper precautions. Some supplements may have the ingredients not mentioned on the label and that can be unsafe. Some supplements that may pose risks like Vitamin K, can reduce the effectiveness of blood thinners. Gingko can increase blood thinning. Herbal supplements can damage the liver.
Before taking any supplements it is necessary to speak with your healthcare provider: Before taking any supplements it'd be smart to discuss your options with a health care provider. Since the effectiveness and safety depend upon the individual's health.

Take supplements as directed on the label or prescribed by your healthcare provider.
Read the label and percent daily value
Be known to the extreme claims as prescribed on the label
Keep your supplements stored properly
Natural ingredients doesn't necessarily equal safe

Nothing can replace the nutrient power of a healthy diet: Whatever your goal is, keep in mind that health supplements are not a replacement for a healthy diet; they are simply supplements. Never underestimate what a nutrient-rich diet can do.
Vitamins and minerals are very much important for an individual to develop and function properly as they should. Opting for a supplementary boost can help you remain  healthy. ZenHealthFoods is an heath eCommerce store that stocks a wide range of Vitamins and supplements. In fact, they also stock healthy food & drink as well as sport nutrition drinks. There is also a dedicated number one can call for some expert advice on the type of supplements that might be right for you.
`