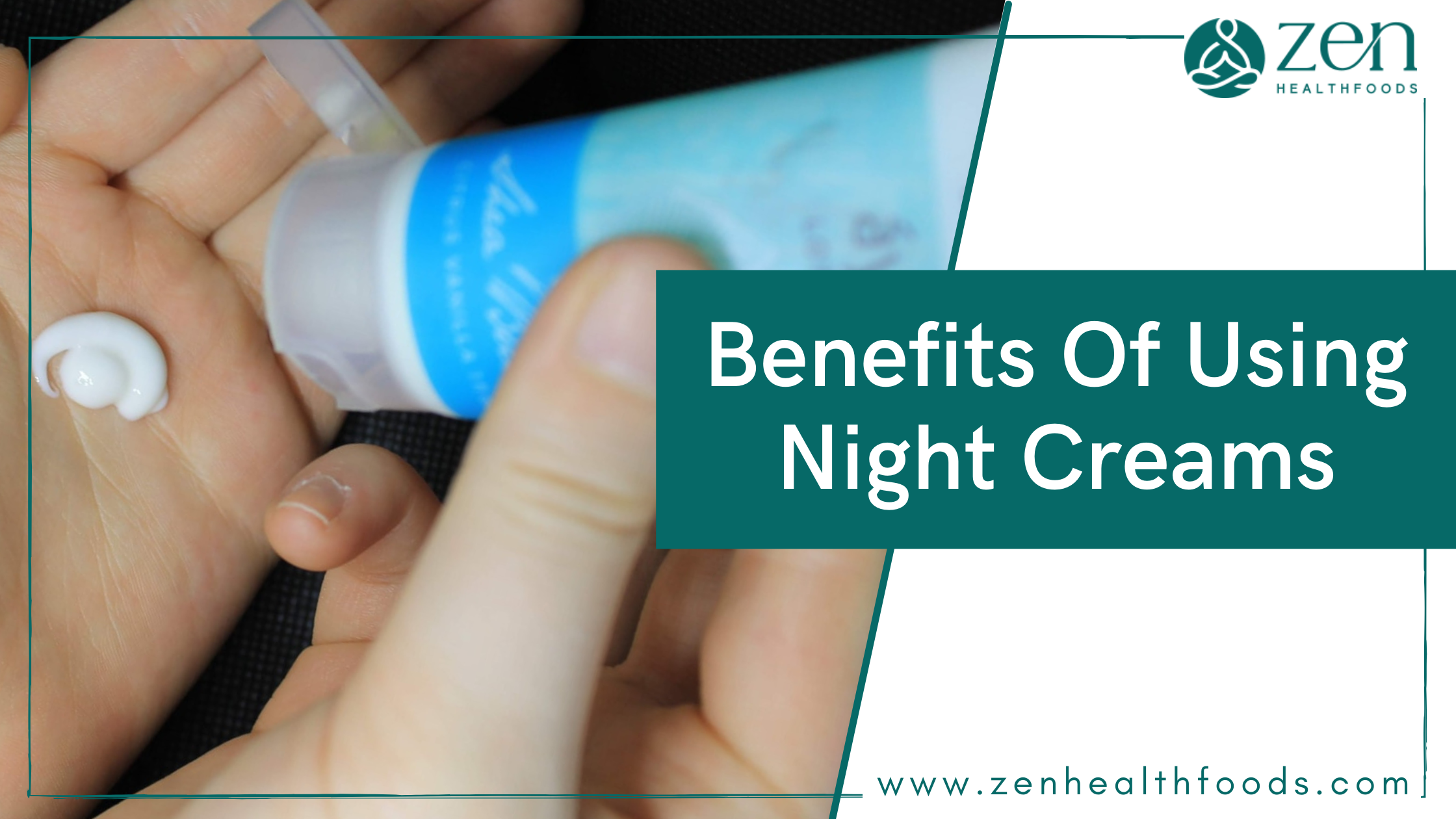 If you go to bed without applying cream, then you are probably doing wrong to your skin. Because there are so many benefits of using night creams that you could have not imagined! Applying night cream may seem trivial to many of them but doing it will surely enhance your skin which cannot be explained. If you want to know more about the application of night cream, then you should definitely give this article a read.
Benefits of Night Creams
The benefits are obvious to some degree as it depends upon the ingredient too:
Soothing
Your face will have had tough times during the daytime. Following an evening routine can possibly increase the irritation hence applying the night cream can actually help your skin calm and soothe overnight to banish any kind of redness or irritation on your skin. Doing this at night can be the best balance.
Tackles Dryness
A night cream can perfectly help you tackle the dryness on your skin caused throughout the day. Its thick nourishing composition allows the moisture to absorb deeply into your skin banishing the dryness caused.
Moisturizing
The drying effects caused during the day due to pollution and excessive sun exposure make it important for your skin to get moisturized. Your skin however needs to make it to the morning too. And applying the night cream that keeps your skin hydrated overnight ensures you wake up looking fresh-faced, making your face supple and smooth. Night creams can even help you tackle dark circles.
Is Night Cream and moisturizer the same thing?
Whatever moisturizer does, night cream does it more intensely. It brings a huge amount of hydration. And this type of hydration will be extra for the daytime especially when putting on makeup or leading a busy life and during the night time it absorbs around 15% more than put on during the day. The night cream is so much thicker than a daily moisturizer
Collagen Boosting
In case when collagen is depleted the fine lines and wrinkles are more notable to appear. And using a night cream can boost that collagen production. That can help your skin look plumper by reducing the appearance of fine lines. By eliminating toxins and instead of giving a wonderful radiant glow working as your secret weapon.
Fresh start the next day
Every day your face has to be your frontline, and applying night cream helps your skin to rest. On the next day, it helps absorb morning products easily.
How to Apply a Night Cream?
Follow the cleansing routine first
Cleaning your face first with a cleanser should be your very first step and help you remove dirt. It is much recommended to double approach the method and ensure your skin is dry before applying the night cream.
Dab on night cream
By dabbing a generous amount of night creams using clean fingertips by massaging in an upward and circular motion. This helps to absorb the boosting cream and even improves circulation.
Also Read: Best Vitamin to take daily!
Some of the ingredients of night cream is as follows;
Vitamin C
Olive oil
Honey
Jasmine
Shea Butter
Anti-aging components
Retinol
Amino acids
Antioxidants
Now you know everything about night cream especially the benefits of applying night cream, you would probably now not go to bed without applying it. If you are looking for quality and effective night cream you can visit our Zenhealth and select the night cream of your likings. We will deliver it to your place, try this now and start taking more care of your skin.
`